Mark Turnbull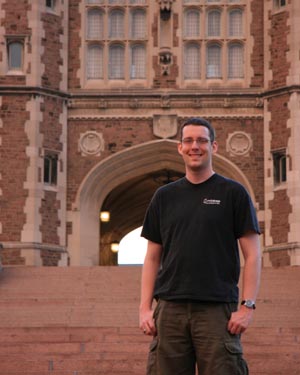 Who:
Mark is a freelance professional with years of experience assisting corporate clients with their event needs. He attended Illinois State University and received a B.S. in History Education. Beyond working with clients he enjoys spending time with his wife and daughter and as a transplanted Yankee (liberal Chicagoan at that) exploring his new home region of Raleigh North Carolina.
What:
Mark has nearly a decade of experience working with corporate clients for their events needs. These can be as small as an offsite regional training seminar or as large as an industry trade show where 10,000 guests are expected through your space.
Where & When:
Anywhere any time. Mark has worked on projects from Santa Monica to New York
Why:
Mark proudly embraces the title of "At Home Dad Who Masquerades as an Events Coordinator" What this means is that while selective with what projects he takes. If he takes on your project, it will have his undivided attention from beginning to end. You won't be just another project in the queue.
How:
By determining the best and most effective solutions for your needs. If it is a simple wufoo.com registration site or leveraging the power of a SMMP (Strategic Meeting Management Platform) such as CVent, Mark has done it all. If your events team is looking at moving to the next level and banishing the excel file, he has worked with clients on diving into platforms such as CVent to improve all stages of the event from conception and invitation through to post event budget reviews.